Have you ever notice, it is usually when something goes terribly wrong, that we discover something new and exciting? Well I have. one such time was in the not too distant past, when my laptop crashed almost 20,000 pages into the first draft of my riveting and exciting fantasy novel. With a concentrated dose of adrenaline and creativity flowing like a river, I had no other option but to charge my tablet, search through my kindle app for a novel I hadn't read before, but at the same time one that wouldn't turn my fire into embers, before I had the chance to fix my laptop and continue my work. I wasn't looking for content to add to my favorites list, I just wanted to enjoy a free book from amazon.
BOOK REVIEW
A Bond of Venom and Magic, the first of the spectacular fantasy series The Goddess and the Guardians, is a dazzling romantic tale, proven to be a real page turner. With its delightful characters and engaging plot, USA Today's bestselling author, Karen Tomlinson created an entertaining and riveting world with a brilliant and dynamic plot that leaves its readers pleading for more. From the very first page, the characters are thrust into a world wind of action and adventure, leaving absolutely no room for boredom.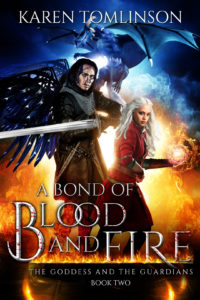 The second book in the series, A bond of Blood and Fire, was even more impressive than the first, acquiring a five star review for a more adventurous and emotional plot. The unpredictability adds wonder and mystery to all the characters creating another highly addictive and magnificent novel. Progressive growth of the characters adds a realistic aspect to this fiction novel, creating an atmosphere that could easily abduct its readers into a tortured and abusive kingdom.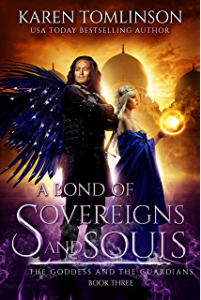 Book three of the series, A Bond of Sovereigns and Souls, was released on the 16th June, 2018.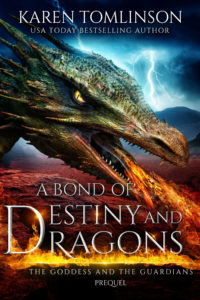 A prequel of this series, A bond of Destiny and Dragons is also available.
I recommend The Goddess and the Guardians series for the avid fantasy reader.