I know, I know! I am very late with this blog but I'm still learning. And as they say, "Better late than never."
Not many people are familiar with the name Logos Hope, but if you mention the "Book Ship" it is sure to be recognised.  The Logos hasn't docked in our habour for so many years but on it's return it was like it never left. Long terryfying lines of people of all ages and genres flooded the Carenage Pier from the 6th to 11th of December just to get a peek of the onboard events of the international crew and bookstore.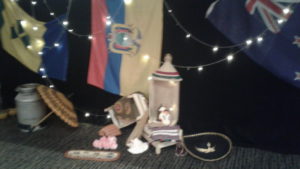 With fares as low as $2.00 EC between the ages of 12 and 65 and free for everyone else, it's no suprise that Grenadians made multiple trips to the Carenge in just those few days. The Logos also had 10% discount for Visa and Mastercard payments. But it didn't stop there. There was also an early bird special where 10% discount at the bookfair could be obtained by just presenting an ad from the 6th to the 8th December.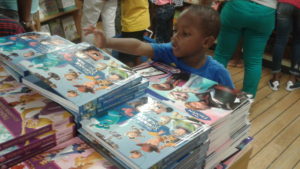 The Logos Hope made my small family's visit very enjoyable. And without intending to, the ship brought us hope. I had long stopped believing that the masses prefered actually books over the kindle versions. But the ship proved me wrong and for that I would like to extend gratitude to all the vonlunteers whose tiresome efforts brings us nothing but joy.
Thank you Logos Hope.